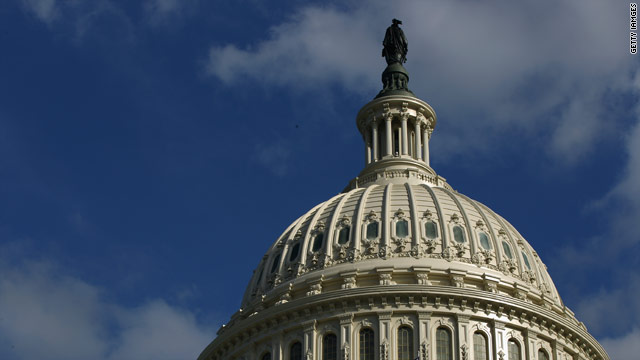 Washington (CNN) – Here's something to think about the next time you're waiting in the airport security line: According the Republican Congressman John Mica of Florida, the people who are supposed to keep air travelers safe – aren't.
Mica ought to know: He's now the Chairman of the House Transportation and Infrastructure Committee. On the House floor this morning he begged members of Congress to get classified briefings on the Transportation Security Administration, the TSA.
"The failure of TSA puts this nation at risk," said Mica. He cited GAO reports on what he called the "total failure" of its behavior-recognition program, which was supposed to help security personnel spot suspicious behaviors among travelers.
"Get the classified briefing on the failure of the advanced technology," Mica continued. "They went out and bought a half a billion dollars worth of equipment, spent another half a billion to install it and the failure is dramatic. You can read that as members of Congress."
As for the TSA's controversial pat-downs of travelers, Mica says that program's a failure, too. "Everybody's getting pat downs. You think that's helpful? I implore members to get a classified briefing and see, again, the results of that failure."
Since you probably don't have the security clearances necessary to read the classified reports Mica talked about, let's consider the TSA bureaucracy.
Mica says it has "mushroomed" since it was founded after 9/11: "TSA has more employees than the Department of State, the Department of Education, and Labor, and Housing and Urban Development combined!"
He continued, "If you think the bureaucracy in Washington is bad, there are 9,233 non-screener employees at the airports across the country. There are only 400 airports in the program. That's 20 bureaucrats per airport, on average."
Mica's bottom line: "This agency is totally out of control." He intended to ask the House to approve cuts to TSA's budget but withdrew his request this morning, admitting his cuts "were not as surgical as they probably need to be."
But he promised to work with other members of Congress to "improve" TSA's mission.